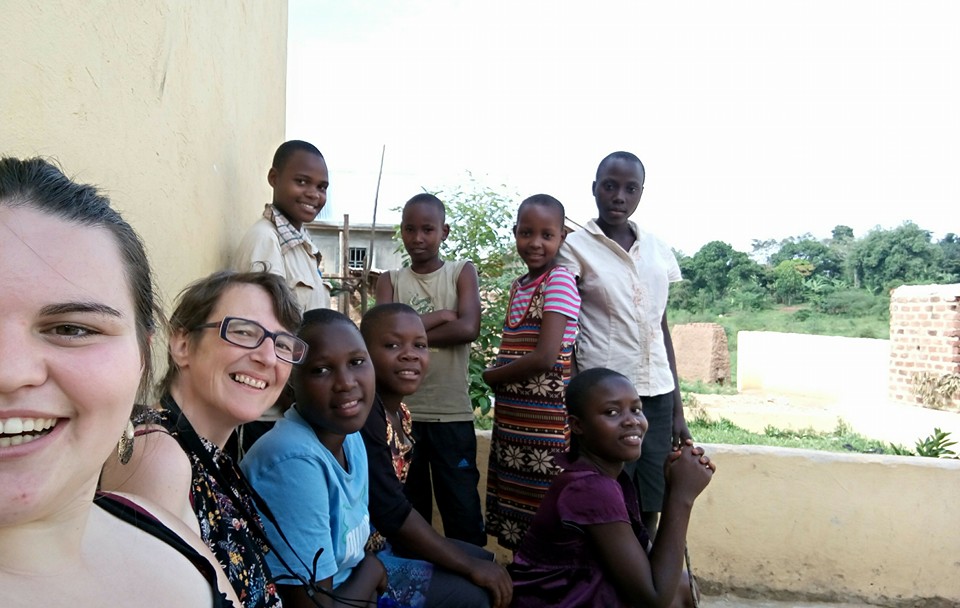 Making a difference
Elohim volunteers join us in Bombo, Uganda to teach, to work, and to learn from the children and from a once-in-a-lifetime experience. We work hard to make sure that we find a suitable fit between our priorities, the interests of the volunteer, and a fulfilling life experience.
Teaching
Whether it's through instruction at the vocational school, direct teaching at the school Elohim children attend, tutoring in particular subjects, or helping with basic life skills, one of the most important things volunteers can do is to bring their knowledge and experience to help enrich our children's lives.
Livelihood Projects
We take our income-generating projects seriously! Volunteers have contributed to our dance troupe business, as well as helped us to farm vegetables and start a chicken-raising project. Come lend us a hand!
Media & Communications
A big part of our work is updating our partners about what we do and building interest in our dance troupe's events. We LOVE volunteers who LOVE to use Facebook, Instagram, Twitter, WordPress, etc. and can help us stay up-to-date.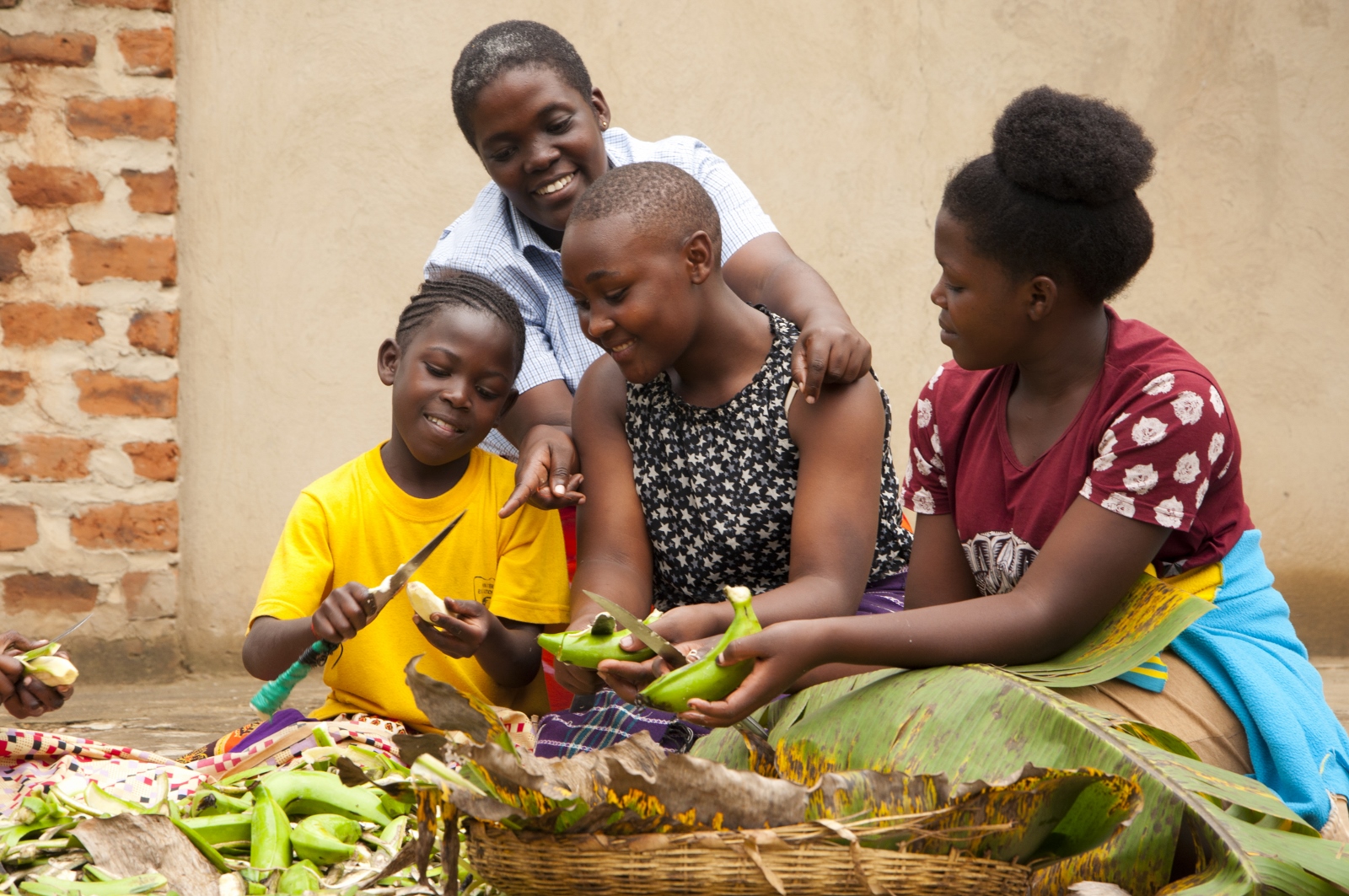 The story below was written by our volunteer and friend Parel De Geest.
In 2015 I visited Uganda for the first time. After a trip around the world, I stayed for two months as a volunteer at Elohim Child Development Association. What I didn't know at that time, was that it  would be an experience that would affect the rest of my life.
I remember arriving at the center during one of their musical trainings. The children were singing from the top of their lungs and their faces showed genuine smiling. I sat down and enjoyed this moment for more than two hours. In the evening we ate together and I looked over the 30 children, enjoying their meals and talking amongst each other like one big family. It was at that moment that I realized this center does so much more than providing them of shelter and food; it brings love and creates a safe environment for those children who one-by-one have had a traumatic past or low quality lives.
I spent my days working and living with the children while exploring the beauty that is the African culture. In the morning we started with some good exercise and during the day I worked with them on the farm and attended the music and dance trainings. After the holidays I visited the schools of the children and stayed to teach some classes. I was never alone and felt like I was becoming a part of the community. Even when I fell sick and spent a few days in the hospital they all came to visit and to keep me company. It made me feel so happy and alive that my memories of having malaria are actually not too bad!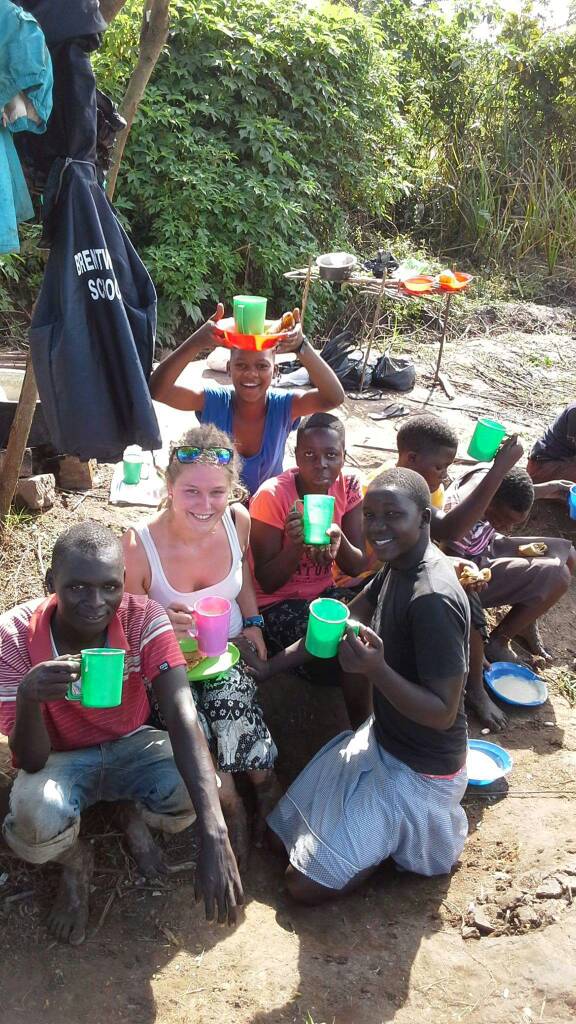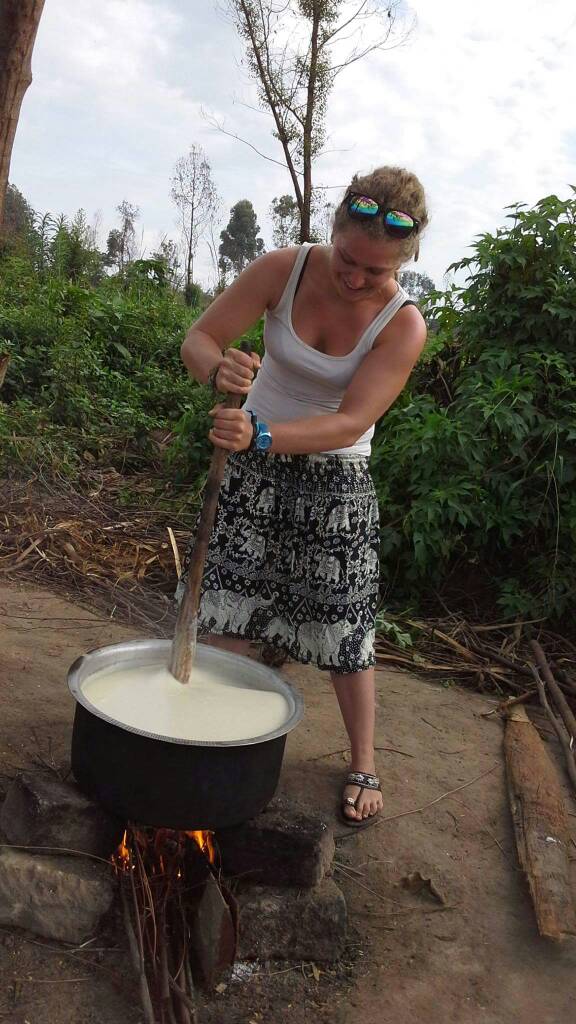 Returning home after these amazing two months was quite the downer. Everything looked grey and cold and people on the street seemed unfriendly and dismissive. After a few weeks off adapting to my own culture I decided to apply to the University again for a one year degree called 'International development and cooperation between the North and the South'. This way I could continue working in the area of developing countries, like I did as a volunteer, but with more academic background and a research study abroad. These days I work as a campaign coordinator for a non-profit organization with projects in Congo, Burundi and other African countries. So I'm really grateful that I could turn my hobby into a career.
During the past two years I've been studying and working full time, but I never failed to remember where it all started. Elohim and the children stayed present in my mind and knew that one day I would return. So when I finally had the chance, I made my bag and jumped on a plain to Entebbe. Duncan picked me up and we made are way to Bombo on the bumpy and dusty road that brought back a million happy memories. When I arrived I couldn't believe my own eyes. The grass fields of the center are transformed into a restaurant with amazing gardens and an ever better chef. Walking down the pathway I even discovered two cute cottages that serve as hotel rooms. Next to all that there is a bakery in construction that will serve as a source of income but also as an alternative skill training for the children. And last but not least: the –now fifty!- boys and girls have their own dormitory! How he does it, I will never know, but Duncan made a small organization into a growing NGO with sustainable projects and an eye for opportunity. Unfortunately my time was limited and I could only stay for one month, but I was determined to enjoy every minute of it. We started up our morning exercise again and danced the salsa and the cha-cha-cha in the afternoons. I got to know the new children at the center and a part of me felt home again, united with my Ugandan family.